Learn how we can help you establish and grow your business.
When you join our financial advisor network, you gain access to experienced consultants, industry-leading technology and everything you need to build a successful business.
Your business, your vision.
Build the practice you want – with your name and brand. We offer a complete solution to help you achieve your vision, with a wide range of services for advisors and value-adds for your clients.
Looking for independence?
We make it simple.
Don't take our word for it – here's what our affiliated advisors say:
Making the transition to Good Life was the best decision I made for my clients and myself. I have been able to deliver the highest level of service to every client.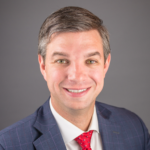 Josh Strange, CFP® | President
Good Life Financial Advisors, Northern VA
We joined Good Life in 2015 and have enjoyed every minute of being independent. We may be far from the home office but very close at heart.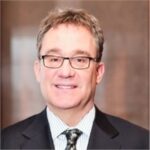 Paul E. Levy, Jr. | Financial Advisor
Resolute Family Wealth Advisors
Teaming with Good Life has given me the opportunity and necessary tools to provide the highest level of service to my clients.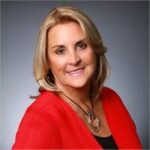 Michele C. Davis | Wealth Advisor
Good Life Financial Advisors, Tampa FL
Check out our blog for our latest news, advisor affiliation announcements and more!
<!—-><!—->
<!—->
<!—->
<!—->
<!—-><!—->
<!—->
<!—->
Reading, PA – May 8, 2023 – Good Life Companies has hired industry veteran Greg Troccoli as Managing Director, Sales, effective May 1. Troccoli will be responsible for leading the sales organization and developing strategies to support growth for the company and the Good Life advisor network, which is made […]
<!—-><!—->
<!—->
<!—->
<!—->
<!—-><!—->
<!—->
<!—->
Reading, PA – April 20, 2023 – Good Life Companies has announced the hiring of Lisa Evans as Director of Compliance for Good Life Advisors, LLC, a registered investment advisor. In her role, Evans will oversee compliance and regulatory interaction for the company and maintain regulatory oversight and supervisory controls […]
<!—-><!—->
<!—->
<!—->
<!—->
<!—-><!—->
<!—->
<!—->
Former LPL Financial Head of Public Relations Joins Good Life Executive Team to Grow Awareness and Enrich Advisor Value for Its Differentiated Service and Support Model Reading, Pa. – March 20, 2023 – Good Life Companies (Good Life), a leading partner to independent financial advisors nationwide, announces the hiring of […]