Our team will handle the tedious administrative tasks while you focus on building and maintaining client relationships.
The Admin Support service allows you to take advantage of an outsourced office assistant either temporarily or permanently.
Tailored to you + your practice
Send Announcement Letter

Weekly Meeting

Account Opening

Asset Transfer

Establish RMD + Move Money Requests

Training

Hourly/Contract and Elite Agreements Available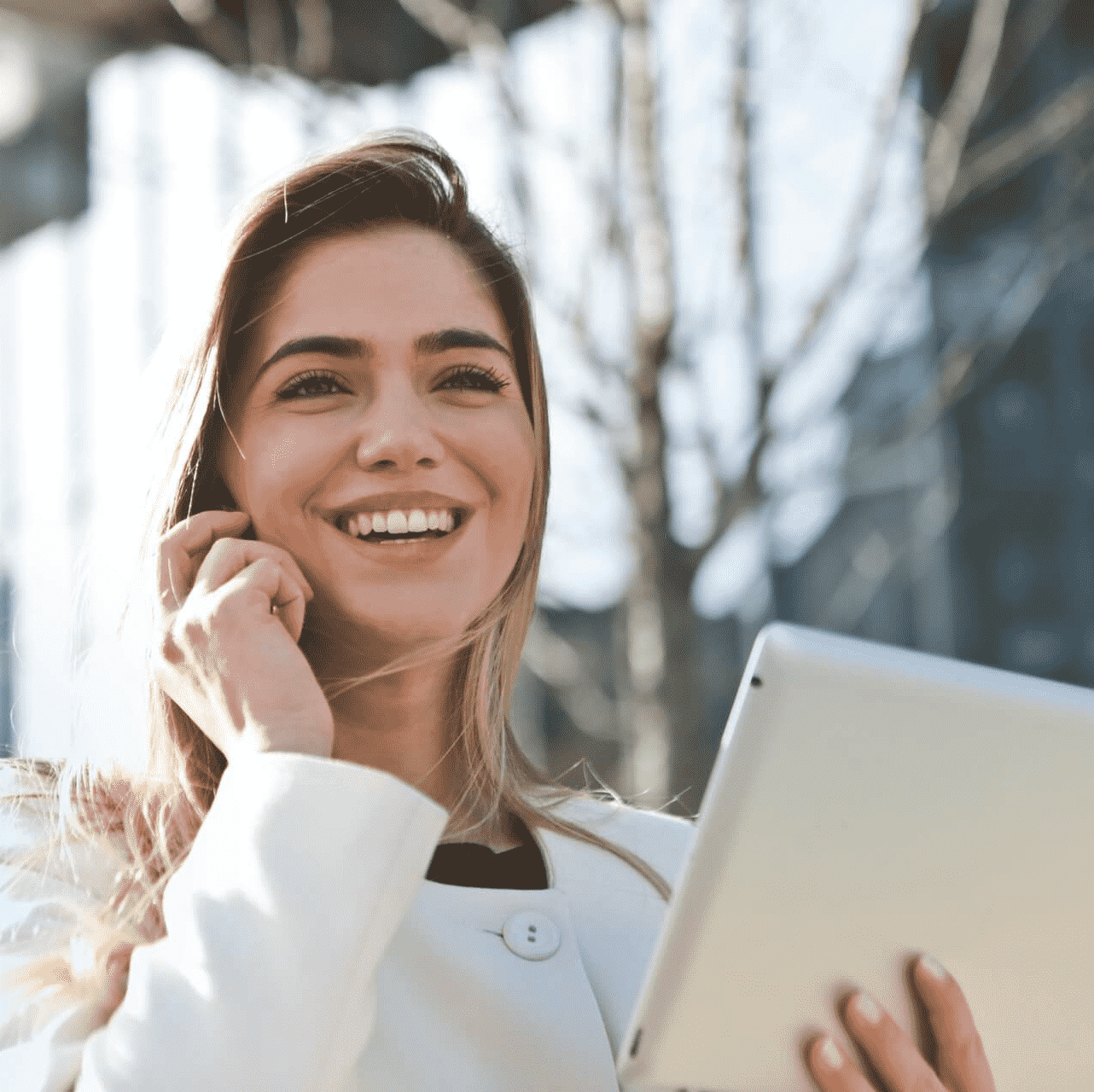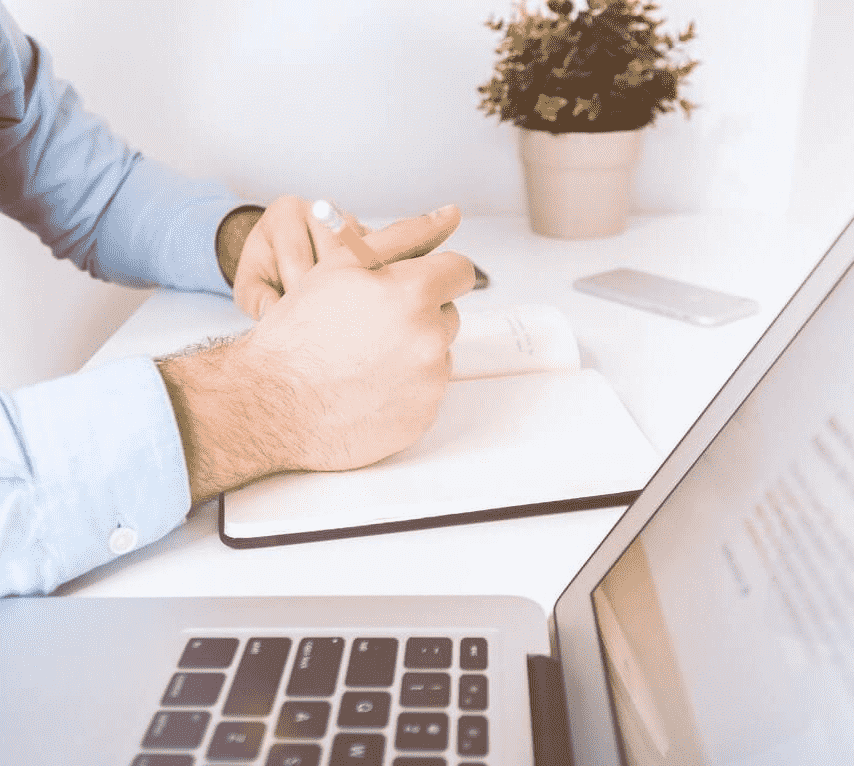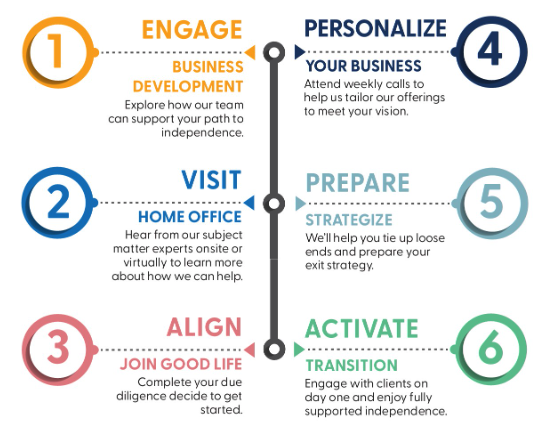 Meet the Advisor Admin Support Team
Sean Mest

Director, Admin Support

Sean Mest joined Good Life Companies in February 2022. He graduated from Penn State University in 2013 with a Bachelor of Science in Business. Prior to joining Good Life Companies, Sean worked in agency consulting and investment operations for Park Avenue Securities. Sean has also worked as an independent Financial Advisor clearing through LPL Financial and Wells Fargo Advisors.

Sean works as the Virtual Practice Team Manager, providing daily leadership and effective oversight of the VPM team.  

Sean currently resides in Blandon, PA with his wife, Jessica and 3 daughters, Emma, Abigail, and Lillian. In his free time Sean enjoys spending time with his family, serving in his local church and community, hunting, cooking, as well as playing and watching sports.

 

Aisha Kamanu-Vicente

Virtual Practice Manager

Aisha joined the Good Life team in January 2020 as a Transition Specialist. She earned her Associate of Applied Science degree in Business Management from Reading Area Community College. With a background in both customer service and administration, Aisha assists her advisors with daily operations including processing account paperwork, answering client phone calls and handling their inquiries accordingly, performing account maintenance, and scheduling client meetings.

Aisha grew up in a military family: born in Texas, lived in Germany and raised in Hawaii. She now resides in Berks County with her husband Jose, son Sharif and daughter Jade. Her hobbies include planting and caring for her succulents, practicing nail art, camping and visiting with extended family.

Betty Winsor

Virtual Practice Manager

Mother, grandmother and soon to be great grandmother, Betty comes to Good Life with 25 plus years' experience in the financial services industry.  She spent 20 years at Morgan Stanley and 7 years at Moors and Cabot, wearing many different hats in management, compliance, registered sales assistant, etc.  Enjoys the client service aspect of the business.  

After a couple years of retirement, she decided to go back to work to continue to fund her two passions in life - traveling the world to experience different cultures and managing a prison outreach group she started 5 years ago, Soul Sisters Unlocking Cell Doors.

Terri Moyer

Virtual Practice Manager

Theresa Moyer, or Terri, as she is known to her colleagues and friends, joined the team in 2019. Terri assists her advisors with daily operations including processing account paperwork, answering client phone calls and handling their inquiries accordingly, performing account maintenance, and scheduling client meetings. Account research, report management, document processing and mailings are also some of Terri's areas of expertise. She has attended Penn State University with a Bachelor of Science in Accounting in progress, while also obtaining multiple certificates in Finance and Psychology. When she is not in the office, Terri enjoys outdoor activities like hiking and kayaking with her husband, Chris, and their two dogs, Nelli and Thor.

Hunter Rice

Transition Specialist

Hunter got his start at Good Life Companies in 2020. He joined the Transitions Team as an intern, while in his final semester of college, and shortly after joined full-time. In his current position at Good Life, Hunter assists and supports financial advisors with the on-boarding process and account openings.

Hunter earned his bachelor's degree from Pennsylvania State University, majoring in Business: Financial Services. He graduated a semester early with Cum Laude distinctions. Hunter enjoys spending time with his family and friends, as well as watching sports.

Alison Howells

Virtual Practice Manager

Prior to Good Life, Alison started and ran multiple successful businesses. For the past four years, Alison was at Santander, where she obtained her Series 6, Series 63, and Life, Health & Fixed/Variable Annuity Certification. At Good Life, Alison assists advisors with daily operations. 

Alison currently lives in Mertztown with her husband Owen, and their two children, Gavriela and Elihu. In addition to her own children, they have full guardianship of three of their cousins;  Rosemari, Miguelina, and Josiah. Alison and her family run a full house with their dog Bella, cat Mister, and rabbit Benjamin. When she is not at work, Alison spends her time gardening, going to art galleries, and traveling.