Let our team bring your vision to life and help you build a solid strategy for growth.
A brand goes beyond what people can see; it's more about how it makes them feel. Your new brand should reflect the principles you want to make standard in your business.
We'll work with you to develop a brand you can be proud of.
Make a lasting impression on your clients through professional, custom stationery.
Explain the advantages of independence and how it will benefit your clients.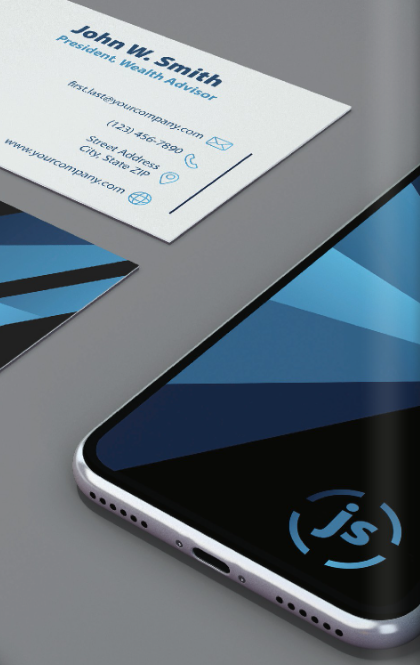 Let the world know of your exciting new move to independence.
We'll get you setup with cohesive messaging across multiple platforms.
We'll help tell your story with a modern, mobile-friendly website.
Vice President, Marketing and Communication

Lauren Hoyt-Williams

Vice President, Marketing and Communication

Lauren Hoyt-Williams joined Good Life Companies in March 2023 as Vice President, Marketing and Communication. She graduated from the University of Florida with Bachelor of Science degrees in both Advertising and Journalism. Lauren brings over 20 years of experience and is responsible for the strategy and execution of activities across brand, PR, marketing, and employee and advisor communication. She most recently served as head of PR at LPL Financial, where she directed the firm's external narrative and led the strategy and execution of media and industry engagement to grow brand value for the Fortune 500 company.

Lauren resides in the greater metro Charlotte area with her two kids, Zoe and Reese. She enjoys running, Orangetheory, traveling, and attending her children's sporting events.

Kayla Gettle

Marketing Manager

Kayla Gettle joined Good Life Companies in February of 2016 after working several years as a Marketing Coordinator and Graphic Designer. She was immediately tasked with building out a service offering for advisors during their transition. As the Marketing Manager, she is in charge of the brand development, social media, and web design for advisors, as well as the communication and business development efforts of the multiple companies within Good Life.

Kayla attended The Art Institute of Pittsburgh for Design. She was raised on a small farm in Womelsdorf, Pennsylvania where she gained a strong work ethic, learned responsibility and the value of working hard. Kayla resides in Myerstown, PA with her husband, Brandon, and their son Carson. In her free time she enjoys spending time with her family and friends, acting as pitcrew to her husband at the drag strip, and hiking local trails. 

Becky Nye

Marketing Specialist

Becky Nye joined Good Life Companies in 2019 with several years of marketing experience in digital content creation, e-commerce, design, event planning, and product photography. As the Marketing Specialist, she is responsible for supporting the Marketing Manager in all the company's marketing, communication, and business development efforts.

Becky graduated from West Chester University of Pennsylvania with a B.S. in Marketing and a minor in Studio Arts. She resides in Schuylkill County, PA, with her husband, Chris, and daughter Remi. Outside of work, she teaches yoga and enjoys spending time outdoors.