Our in-house agency is available for all fixed lines of insurance.
We'll provide you with an ultra-competitive platform to meet your clients' needs. With top-tier companies, compensation, and case design, you can deliver your clients unbiased advice through a needs-based process.
Fixed Annuities

All Lines of Fixed Life Insurance

Disability Insurance

Medicare Supplements

Final Expense Insurance

Simplified Issue
Good Life Insurance Associates is constantly adding and enhancing the agency's offering based on new interest rates, company ratings, and new products available in the market place.
Online Quoting Tools

Experienced Case Design Managers with Unbiased Ideas

Case Managers for Every Case in Underwriting

Proven Client-lead Generation Systems

Competitive Payouts

A Wide Variety of Insurance Carriers Offering Competitive Quotes

Access to Proprietary Real-time Insurance Quoting System

Concierge Service Provided by Dedicated Insurance Professionals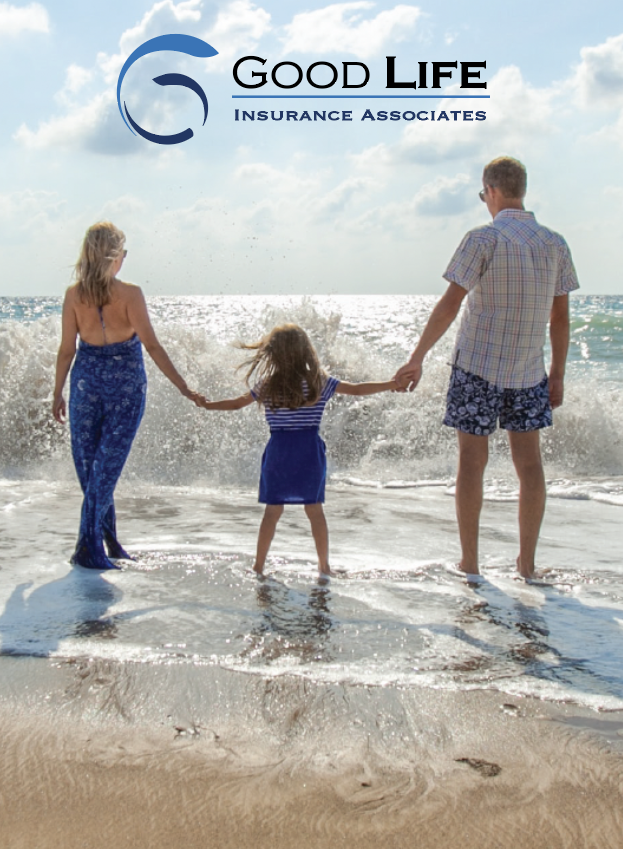 Meet Your Dedicated Insurance Professionals
Fred Claghorn

Executive Vice President

Fred was born and raised in the suburbs of Philadelphia, Pennsylvania in the small town of Gwynedd Valley. He attended Chestnut Hill Academy K -12, and remains friends with most of his class of 50 students. After high school, he attended the College of Charleston where he was a member of the Kappa Sigma fraternity. He worked full-time at the Charleston Crab House where he learned at an early age the importance of hard work and customer service.

After graduating with a degree in Corporate Communications, he joined the insurance field where he worked for 2 years, focusing on retirement needs. He quickly realized the value of sound financial planning and that the needs of his clients extended far beyond insurance. He obtained his securities license in order to more effectively fulfill their goals. Through his hard work, Fred was ranked in the top 5% of his peers for 10 straight years.

Throughout his career he trained hundreds of insurance agents & financial professionals (both newly licensed and veteran reps) around needs based selling and advanced planning concepts. He helped launch Good Life IA, which is a top-notch Insurance Marketing Organization (IMO) designed to bring value to high producing financial professionals and insurance producers around the nation.

In today's ever-changing financial world, he is committed to professional development and has fulfilled the necessary extensive training required to obtain the CERTIFIED FINANCIAL PLANNER ® designation.

When time allows, he can be found with a fishing rod in hand, exploring the waterways of the beautiful place he calls home with his wife Melissa and their three young children.

Director of Insurance/National Trainer

Andrew Hoffman

Director of Insurance/National Trainer

Andrew was born in Charleston, West Virginia, but has spent most of his life in the Carolinas. His family moved to Charlotte, NC, at an early age where his parents and siblings still reside. During high school, he was very active in the student council and athletics where he lettered in basketball and soccer. After graduating high school, Andrew attended and graduated from Appalachian State University with a bachelor's degree in Business Communication.  Andrew is married to his long time sweetheart and wife of 4 years, Casey.

Andy began his financial services career in 2000, specializing in helping Baby Boomers and business owners transition into retirement. For the last 15 years of his career Andrew has trained and developed insurance agents & other financial professionals to succeed in the industry, while working with a Fortune 500 Company.  Holistic Planning through a proper needs assessment has always been part of his business model with a focus on Medicare Supplements, LTC & Life sales as a door opener to meet new clients and referrals.  In 2009, Andrew was promoted to Branch Manager of a local insurance agency and managed over 55 agents and two offices located in Charleston and Hilton Head, SC.  As many know they don't give top offices away, so he was given one of the lowest ranked branches in the country and successfully built it to top 50 in the country within 5 years.  In 2011 he also obtained a Series 7 & 66, fully understanding that in order to truly participate in holistic planning portfolio management must be incorporated.

Andy will serve as an Executive Trainer and In-house Advanced Case Manager,helping with advisor training needs around specific product lines or case design & implementation. 

National Support Specialist

Bridget Grossman

National Support Specialist

Bridget joined GLIA as the National Support Specialist in 2019 with a focus on the needs of advisors and insurance agents. Bridget is a Charleston, SC native and received her Bachelors in Corporate Communications while attending the College of Charleston. She began her career in early childhood development, managing local childcare facilities, before shifting to business administration and support in the insurance & financial services space. For the past 5 years, she has been a Branch Office Administrator (BOA) with a publicly traded firm where she specialized in the claims process, recruiting, training and all aspects of agent & advisor support. In her free time, Bridget enjoys spending time with her husband and identical twin boys, preferably at the beach, pool or Panthers game.